Aquatic Community Classification
The Pennsylvania Aquatic Community Classification (ACC) project describes patterns in aquatic biodiversity to help conservation activities and aquatic resource management in the region.
In order to address the threats to flowing waters, the ACC was designed to systematically identify stream community and habitat types for freshwater mussels, macroinvertebrates and fish that live in Pennsylvania's streams. This information provides a baseline for conserving flowing water systems and can be used to help assess the status of streams and rivers, prioritize high quality aquatic habitats for preservation, and select low quality habitats for restoration.
A biological classification system to identify stream types based on freshwater mussels, macroinvertebrates and fish.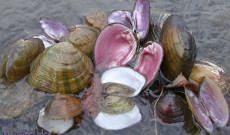 A physical stream habitat classification, describing major stream habitat types.
A selection of streams in the region that have the least amount of disturbance in their watersheds.
Watersheds represented with high biodiversity and stream quality were ranked as conservation priorities.
Watersheds with severe water quality issues and/or low biological diversity were designated as restoration priorities.
Watersheds that showed slight landscape disturbances were selected as prime candidates for habitat enhancement areas.
ACC Report Downloads and Interactive Map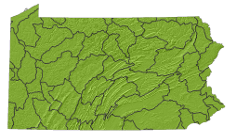 A complete set of downloadable GIS data that corresponds with all ACC information, available statewide or by watershed.
User's Manual and Data Guide to the Pennsylvania Aquatic Community Classification.